Optimizing organisational processes
Optimizing organisational processes Improve your internal processes with our solutions and technological platforms
Faced with the growing complexity of their environments, organisations need tools to optimize and streamline their processes. Technology can support the automation of organisation processes.
Digital transformation poses a real strategic challenge, so companies can focus fully on their core business and increase thier competitiveness.
From modelling to the design of a platform to automate processes to GDPR management
The different levels of optimizing organisation processes:
1st step? Obtain an overview to identify the points of possible improvement
Once a map has been established, choose a automation solution
Whether it's a user journey or a turn-key solution, digital transformations of processes is supported by automation and management tools
Aside from operational performance, companies must also bear in mind legal constraints in their processes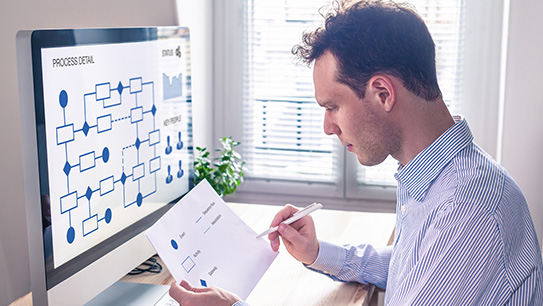 Regulatory complexity, mainly in managing the rights of personal data, requires using solutions to manage GDPR conformity (General Data Protection Regulation).
Our solutions allow you to implement real governance for your business processes, organisation and also your data.
What are the benefits of organisational transformation?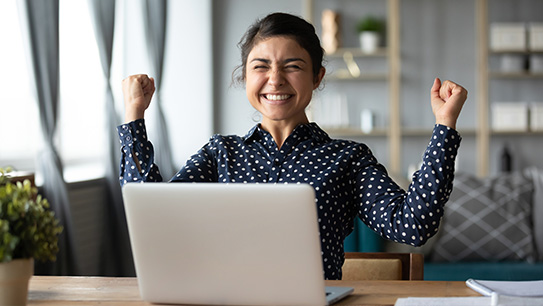 Increased productivity: automatic creation of deliverables, digital service management, digital pathways or journeys
Regulatory compliance
Data security
Tool industrialization and scalability
A range of offers to improve your operational processes
Process modelling

Easy graphic process modelling
Alignment of the organisation and IS

GDPR Management

Data breach management
Managing and tracking GDPR compliance
Mapping of processing and sub-contractor register
Risk management and impact assessments
Review of internal processes
Documentation showing GDPR compliance
Rights management

Technological platforms

Low-code platforms
Creating user/client pathways with a digital window
Managing digital services
Interoperable solutions
Securing workflow and data
Storage and hosting in France