Choose from multiple methods to verify your client's identity and to secure client onboarding remotely. Among Docaposte's wide range of solutions you will find one that fits.
The challenge: to intake new clients remotely via an intuitive, fast and secure pathway.
Secure your client onboarding
RIVS & RIVP identity checks

Simple checks, with the eIDAS substantial level of assurance, equivalent to a face-to-face identity check
In the process of being RIVP certified by ANSSI (French National Agency for the Security of Information Systems)
Established for over a year for qualified electronic registered mail at 'substantial' level
Expert operators, with more than one million remote identity checks made

Electronic signature

Simple electronic signature
Advanced electronic signature (based on a qualified certificate)
Qualified electronic signature (certification in progress)

Online Registered Letter

Send and receive your registered mail, in dematerialized form. No more paper, no more waiting

Secure solution
Save time and money
Paper or digital format depending on the recipient's situation

La Poste's Digital Identity service

Both proof of identity and a universal connection method
Simple, fast and secure: strong authentication identity check
First'substantial' electronic identity service certified by ANSSI
Associated with France Connect to offer connections to more than 900 services
ID360: a unique remote identity verification service
Benefit from all methods of remote identification and authentification in a single integration? It's possible with our innovative ID360 platform.
Interoperable platform, easy to integrate
A large choice of identification methods in a single integration
Several levels of verification assurance: reinforced, secure, and substantial (eIDAS certified)
Entirely configurable pathways with different levels of assurance according to the chosen verification methods
Additional document capture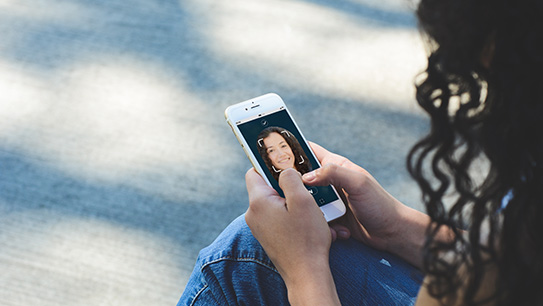 The diversity of methods, levels of assurance, and challenges complexifies identification and authentification, both internally and externally.
To respond to this diversity, Docaposte has created and launched ID360, a complete service, with a unique point of entry responding to all types of usage.
The ID360 platform guarantees complete identity verification, modular and personalizable, and facilitates onboarding new clients with a secure and streamlined service.
ID360 is a single platform and point of contact, for numerous pathways. It allows for storage and archiving of evidence files at probative value for 10 years.
A complete onboarding service at your disposal
RIVS & RIVP identity verification

Simple, advanced and qualified electronic signature

Online Recommended Letter

La Poste's Digital Identity service

Payment solutions

Document verification

Digital archiving at probative value
RIVS & RIVP identity verification

Simple, advanced and qualified electronic signature

Online Recommended Letter

La Poste's Digital Identity service

Payment solutions

Document verification

Digital archiving at probative value