Sovereign trust infrastructure
Centralize, structure and store your data securely with our trust infrastructures operated in France
The digital sector is looking to grow, digital usage is accelerating and the volume of data being produced is increasing exponentially. States, businesses and end-users are increasingly aware of the need to secure this data and guarantee its confidentiality and durability. This reinforces the necessity to be supported by sovereign infrastructures.
Docaposte, an expert in sensitive data
Docaposte, the leader for digital trust technology in France and expert in processing sensitive data, ensures:
The reliability of user identification
Securing sensitive data flows
Data hosting
Data processing
Data durability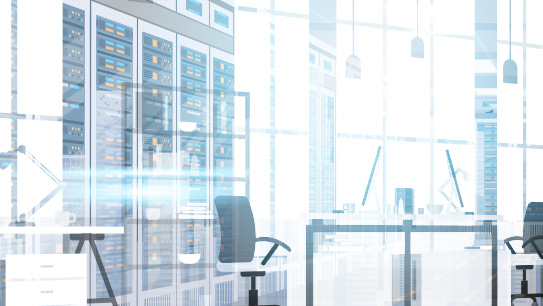 Docaposte teams support you in hosting your sensitive data with an architecture adapted to your needs and your organization.
Rely on experts that can manage your business challenges and offer you premium levels of service.
Our teams are mobilized to:

Imagine an architecture adapted to your needs and to the sensitivity of your data by offering compliant private cloud hosting solutions in dedicated or shared mode
Model, configure and automate technical implementation
Operature and manage infrastructures and applications

Our IT know-how is based on 3 fundamentals:

Recognised technical skills
Directly operated data centres in France
Hosting adapted to client needs
IT architects from pre-sales to support

Database administrators for management and operations

Network administrators: LAN & Telecom infrastrcutures

Project managers: creation and coordination

Operational administrations: project leads

Data transfer and exchange administrators

Management and administrative personnel: project governance
IT architects from pre-sales to support

Database administrators for management and operations

Network administrators: LAN & Telecom infrastrcutures

Project managers: creation and coordination

Operational administrations: project leads

Data transfer and exchange administrators

Management and administrative personnel: project governance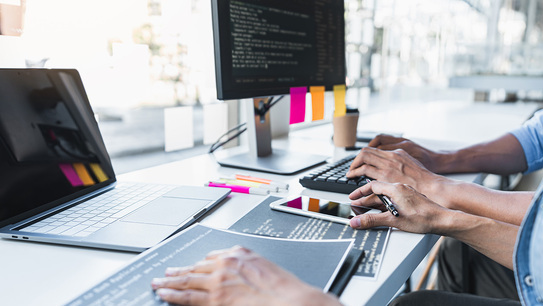 Docaposte also has managed its Internet structure autonomously since 1995 using multiple operator access. Docaposte directly operates 4 data centres to store your solutions and platforms:
Cloud hosting
Standard hosting in a dedicated or shared mode
Hosting sensitive data with dedicated authorities and a reinforced level of security (ISO 27001 certification)
Hosting health data with dedicated authorities and a maximum level of security (ISO 27001 and HDS certification)
A complete scope of intervention
Applications

Technical software with managed environments available for development

Operating methods: supported by operational, management and project teams

IT infrastructures, servers & networks: governance and operational readiness infrastructure for calculation, storage, networks and telecoms

IT hosting: 4 data centres in France
1,000

network management points

10 million

300,000

24/7

interventions, on-call, go lives

3

minutes to escalate an alert

12,000

physical and virtual servers

40

Terabytes of data saved per data centre each week

120,000